Do you find yourself struggling with large PDF files that are too cumbersome to email or upload? Or perhaps you've needed to send only a few pages of a larger document, but didn't have the necessary extraction tools? If so, you might wonder if there is a tool that can help you extract only the pages you need without incurring a cost.
PDF Tools: Weighing Your Options
There are many PDF tools available that can meet your needs, including popular options such as Adobe and EasePDF. However, these full-featured PDF tools often come with high subscription fees that can be a burden for many offices. Adobe Pro, for example, charges an annual subscription fee of $239.88, while EasePDF costs $15 per month.
The Ultimate Solution—ONEPDF
Thankfully, there is a free solution that can help you overcome these issues—ONEPDF. This PDF markup and collaboration tool is specifically designed to meet office needs, providing common PDF software functions such as viewing, sharing, converting, annotating, and collaborating on PDFs online. Best of all, all of its features are free to use. With ONEPDF, extracting parts of a PDF file is no longer a problem, making it the ideal choice for simplifying your PDF extraction process.
How to Extract PDF Pages Online for Free with ONEPDF:
Enter the official website of ONEPDF

Create an account by filling in your email address and password

Click the Open file button and select the PDF file you want to process, then wait for its loading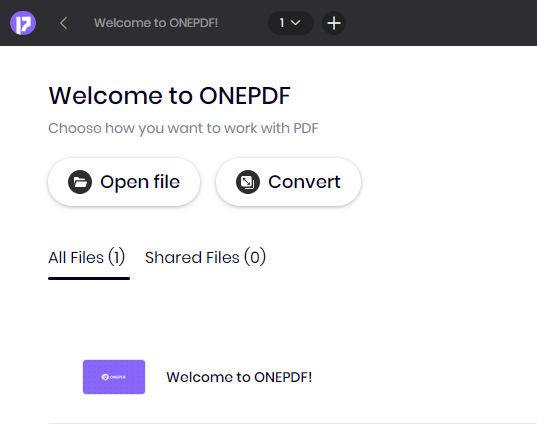 4. Open Panel and select the page that you want to extract, then you can find Extract under Page Manipulation, click it
5. If you want to extract multiple pages, you can click on this multi-select button at the very bottom and select multiple pages, then there is a More-Options icon at the very top of the Panel, click on it and extract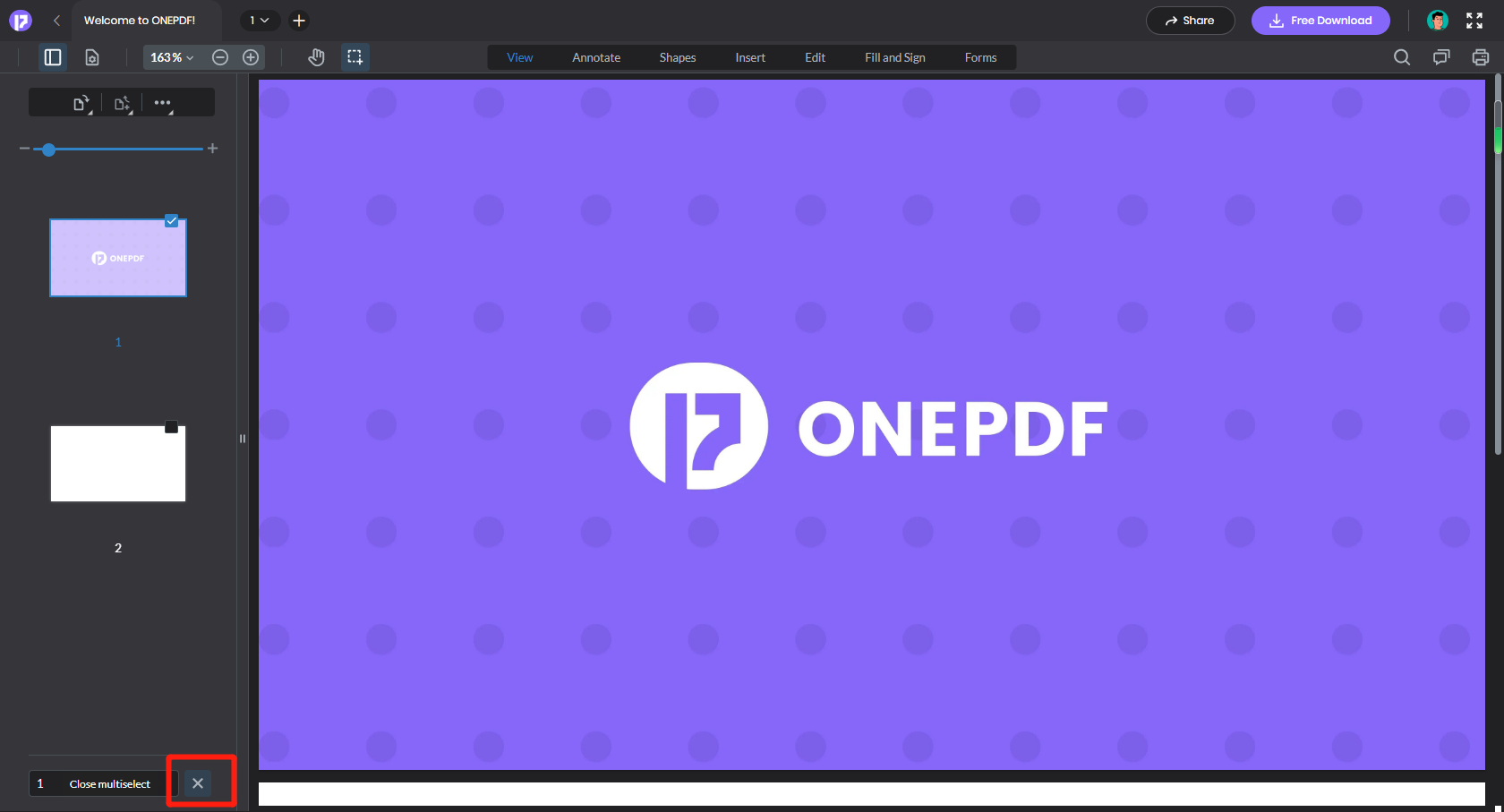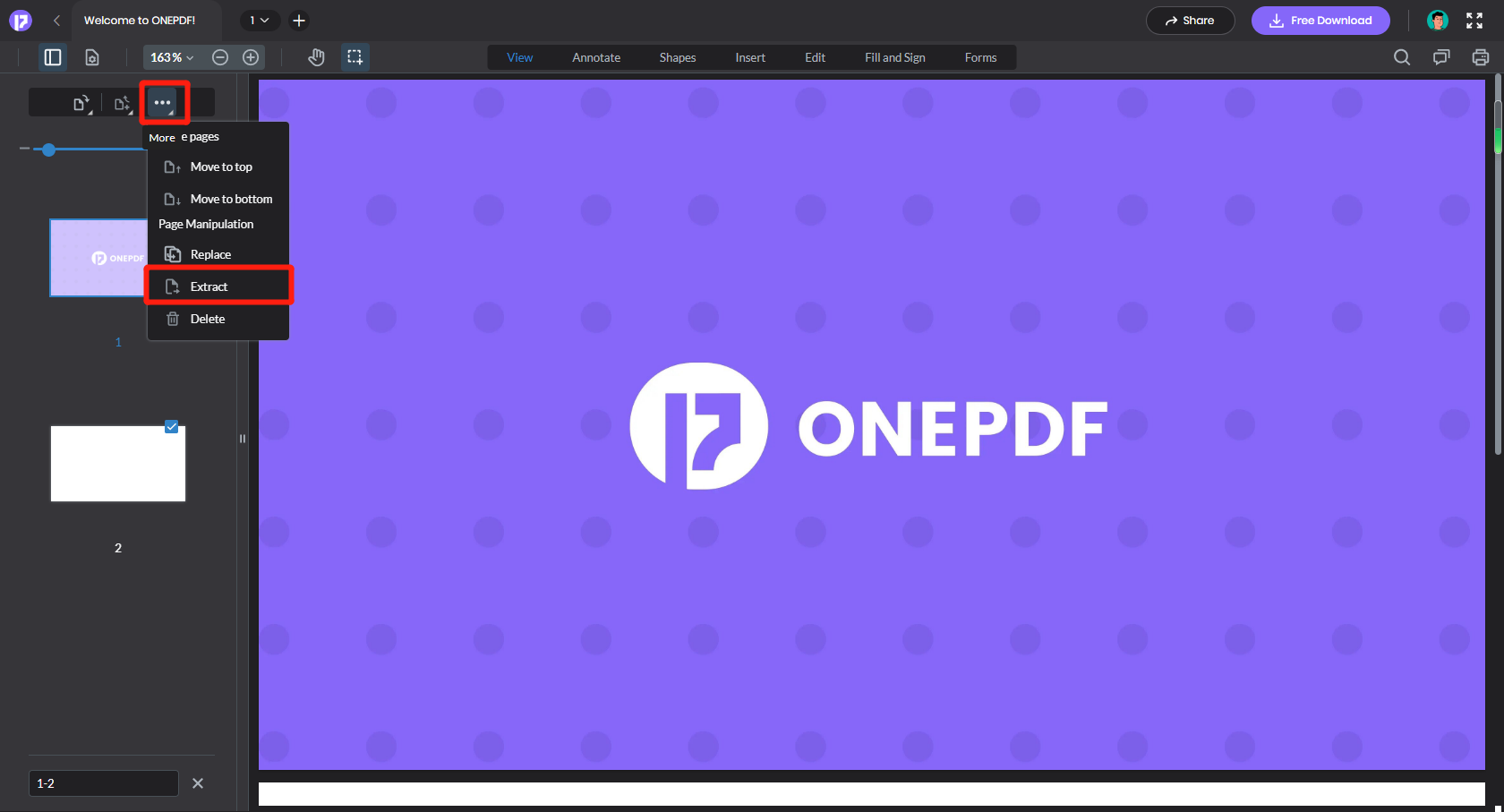 6. At the same time, if your need is much more than one or two pages, selecting pages one by one may be tiresome
7. There is a faster and more convenient way for large amounts of page extraction. After you click on this multi-select button, you can just enter the number of each page you want to extract directly in the box at the bottom, and separate them with commas.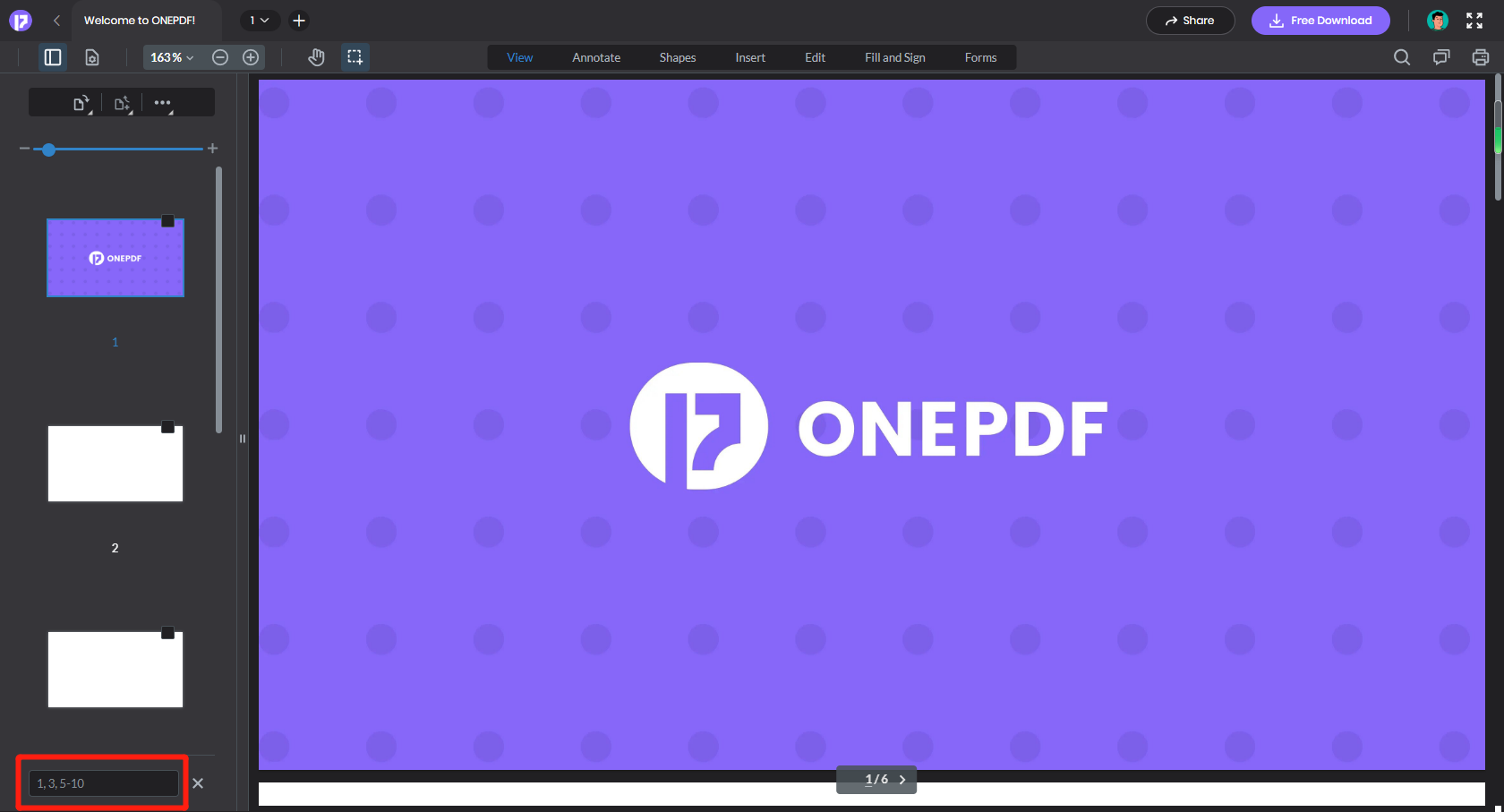 8. Repeat the fourth point above to extract these pages
Why is the ONEPDF Reader the Best Option?
Easy, work faster, and all functions are

completely free

Easily collaborate, and manage documents with coworkers in real-time

Magically convert PDFs to editable Word files

Read documents from ONEPDF without downloading an app

Easily extract some pages from large PDF files

Instantly transform PDF to Word, Excel, PPT, JPG, and PNG. Similarly, convert them back to PDF

Freely make or add your own personalized comments and collect feedback on PDF files, and the comments and annotation can be printed as well
After introducing so many functions of ONEPDF, we can boldly imagine the scenarios where you can use it.
If you have written a book and need to submit it to a publisher or agent, they may require you to send separate files for each chapter. Using ONEPDF to extract single files can make this process much easier.
If you are a freelance writer, you may often work with multiple clients, and different clients may have their own preferred file formats. The ability of ONEPDF to easily interchange PDF with Word, Excel, and other formats can help you quickly adapt to your client's needs and simplify your workflow.
To sum up
ONEPDF can do much more than split pages; it has a full range of functions, and all of them are free. You can find any function you want in ONEPDF.