Have you ever created a PDF with all the necessary content, but then realized that you needed to hide some sections from certain viewers? Alternatively, perhaps you have a double page or a blank page that you didn't need. Don't bother spending time correcting that paper. There may be a need for a program that can easily and quickly scrub off any pages that contain confidential information. PDF does not allow you to delete pages at will, thus you will need PDF editing software if you want to do so.
In fact, there are all kinds of PDF tools on the market, some of which have complete and diverse functions, such as Adobe. As the leader in the PDF industry, Adobe covers almost every PDF feature you might need. However, the $239.88-per-year subscription charge has prompted many individuals to seek out cheaper or free PDF utilities. One of the free and full-featured PDF tools is ONEPDF.
How to use Adobe to delete pages from PDF
First of all, let's go through how to delete pages with Adobe. I believe that this PDF industry leader will inevitably be mentioned in all articles introducing PDF features.
First, to use Adobe Acrobat to delete pages from a PDF, you will need to download and install the Adobe Acrobat app on your computer

Open the PDF file: Click on "File" in the top menu bar and select "Open." Choose the PDF file you want to delete pages from and click "Open."

Navigate to the Pages panel: Click on "View" in the top menu bar and select "Show/Hide" > "Navigation Panes" > "Pages." This will open the Pages panel on the left side of the screen.

Select the pages to delete: In the Pages panel, select the pages you want to delete by clicking on them. You can select multiple pages by holding down the "Ctrl" key (Windows) or "Command" key (Mac) while clicking on the pages.

Delete the pages: Once the pages are selected, right-click on any of the selected pages and choose "Delete Pages" from the context menu. Alternatively, you can click on "Edit" in the top menu bar, select "Delete Pages," and specify the page range to delete.

Save the changes: After deleting the pages, click on "File" in the top menu bar and select "Save" or "Save As" to save the modified PDF file.
Delete Pages from PDFChef
You can also erase pages from your PDF using PDFChef. Follow the steps below to effortlessly eliminate undesirable pages:
Firstly, enter the official website of PDFChef

Click Delete PDF pages and then choose or drop your files into the box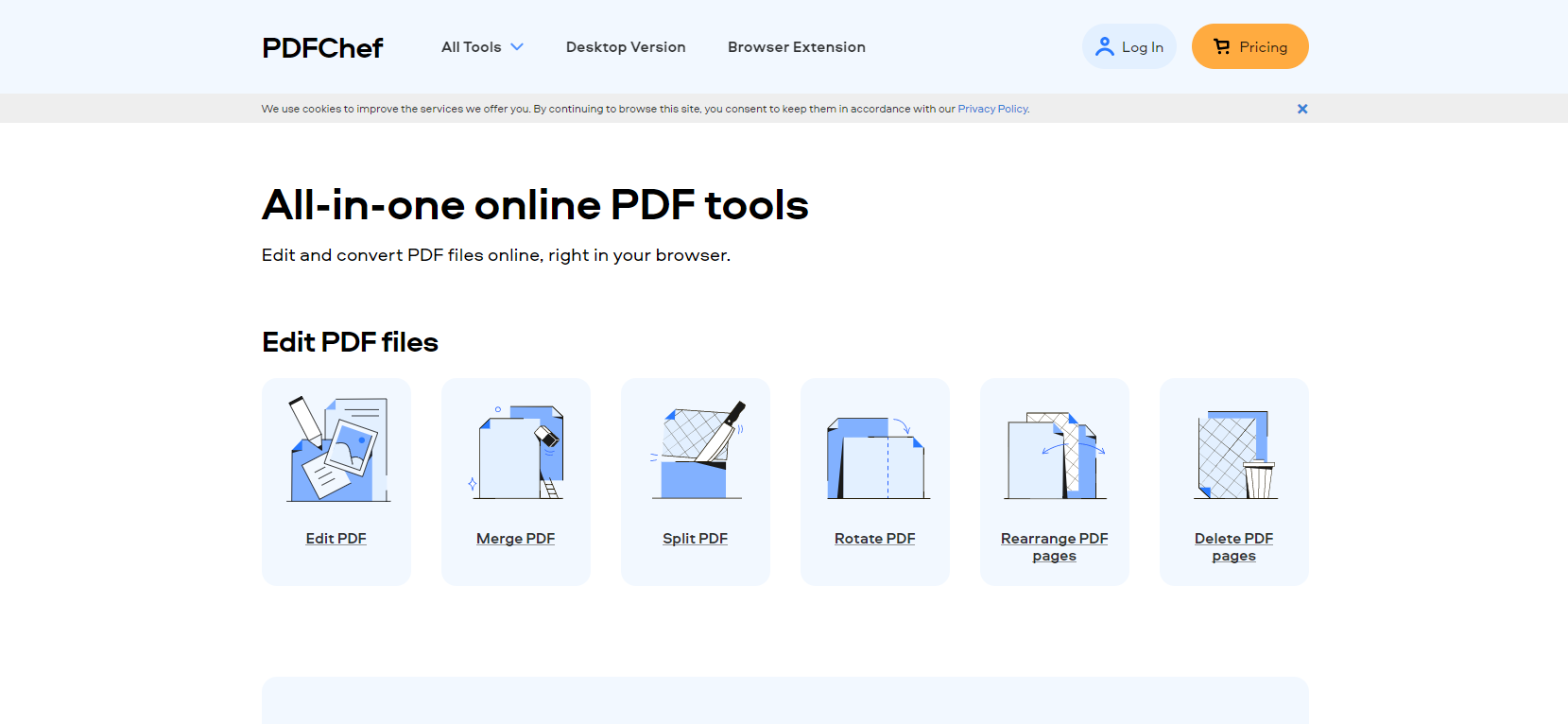 3. Then, check the page you want to delete and click the Delete button in the top right corner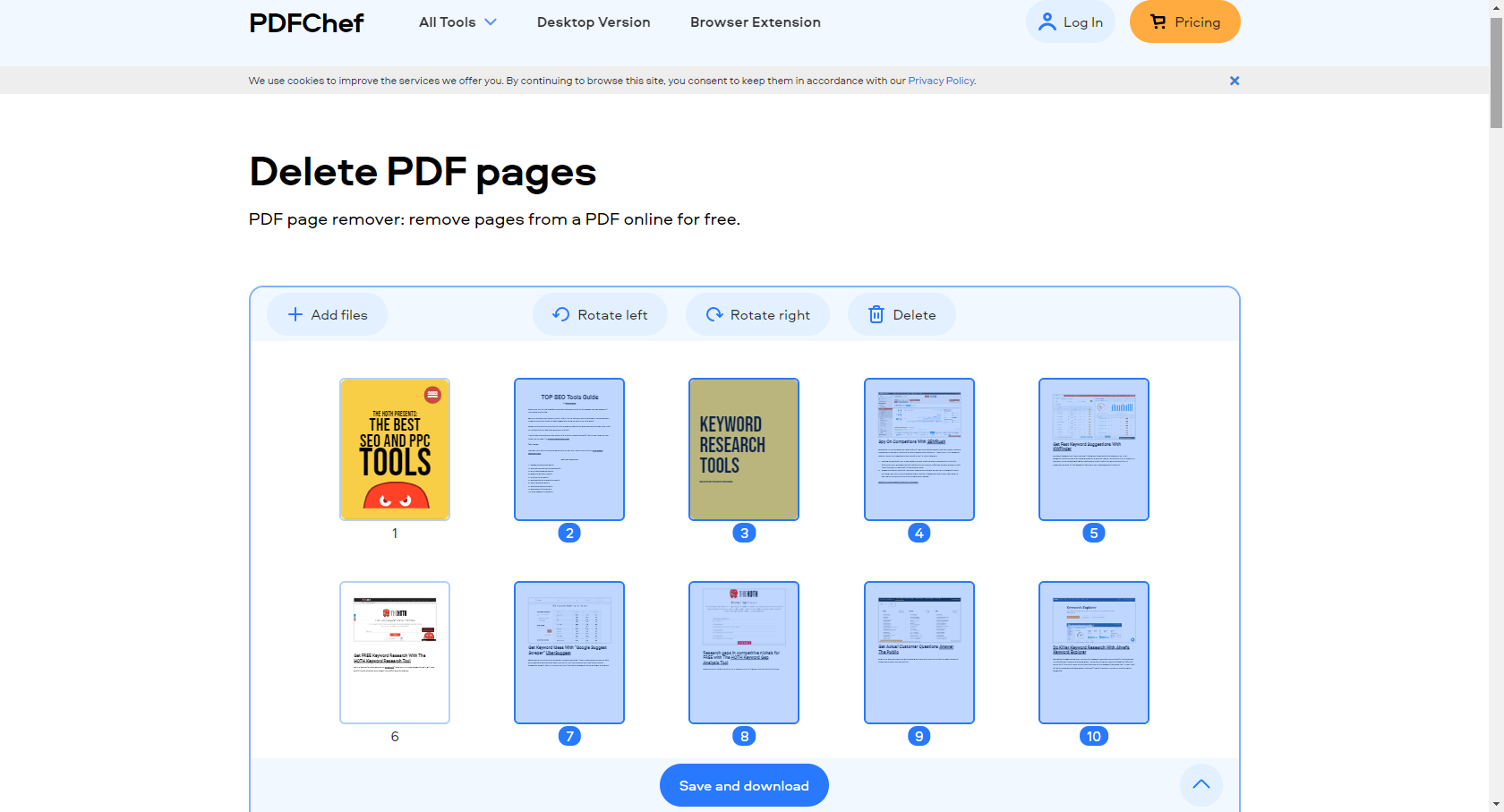 4. Last, you will now have your modified PDF file, and you can press this Save and download button at the bottom to save it.
Delete Pages from ONEPDF—the Best Online PDF Tool
ONEPDF is an innovative online PDF tool that offers a multitude of functions to make working with PDFs easier and faster than ever before. Do note that all of its features are completely free to use, which makes it an excellent option for budget-conscious writers and businesses. With ONEPDF, you can easily collaborate and manage documents with coworkers in real-time, which means that you can work more efficiently and stay on top of your tasks.
How to Delete Pages?
Enter the official website of

ONEPDF

Click the Open file button and select the PDF file you want to process, then wait for its loading

Open Panel and select the page that you want to extract, then you can find Extract under Page Manipulation, click it
How to Split Pages?
Click on this multi-select button at the very bottom and select multiple pages, then there is a More-Options icon at the very top of the Panel, click on it and extract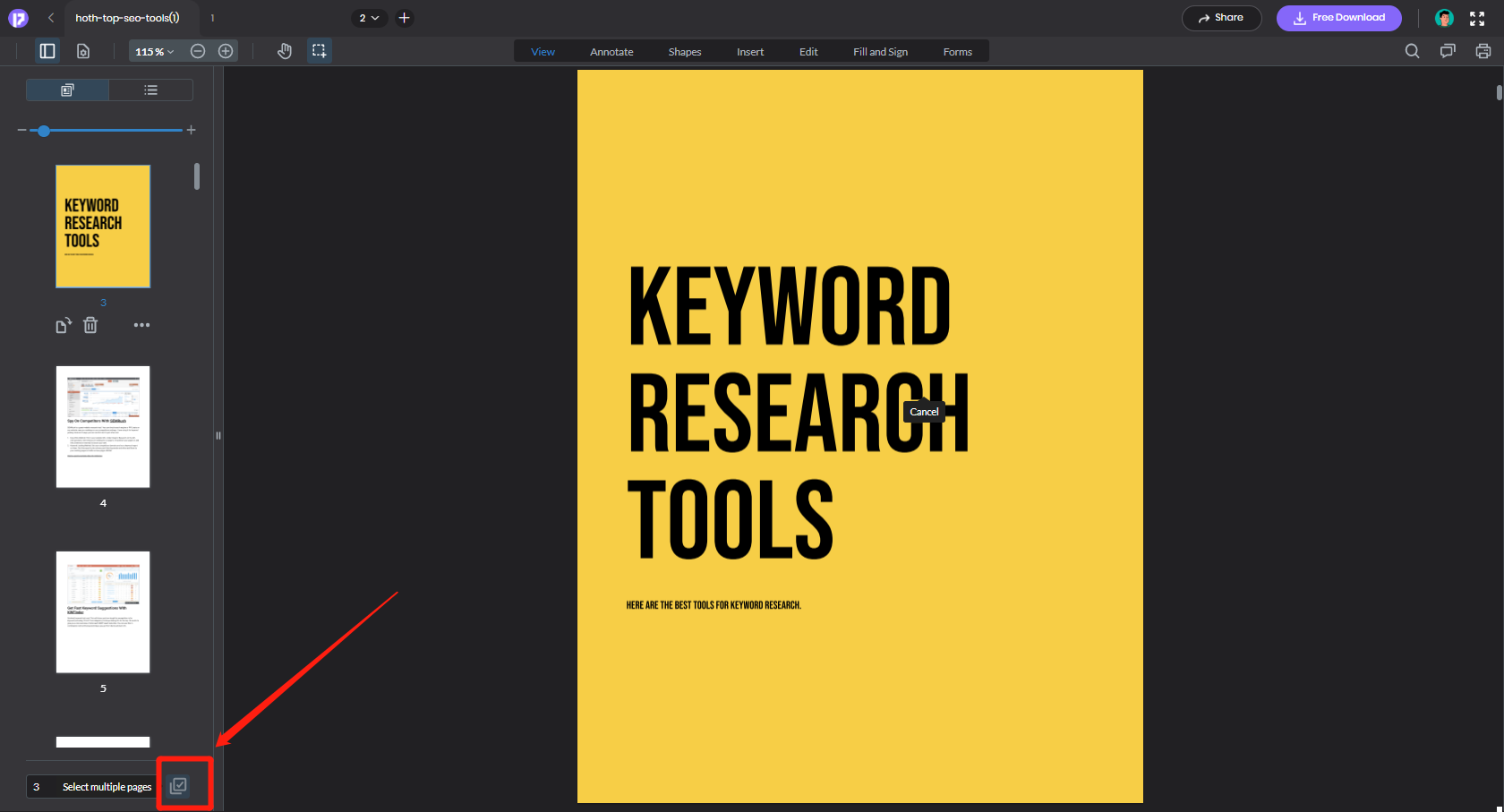 2. You can also rearrange and rotate the pages if needed
3. Now you can split your large PDF file to two small parts
In addition to the delete and split features, you may need to add content when dealing with customers, which requires inserting pages into the PDF. As an excellent PDF tool, ONEPDF certainly covers this feature as well.
How to Insert Pages?
After uploading your file, right-click to select the page, and click the More-Options icon

Click Insert blank page above or below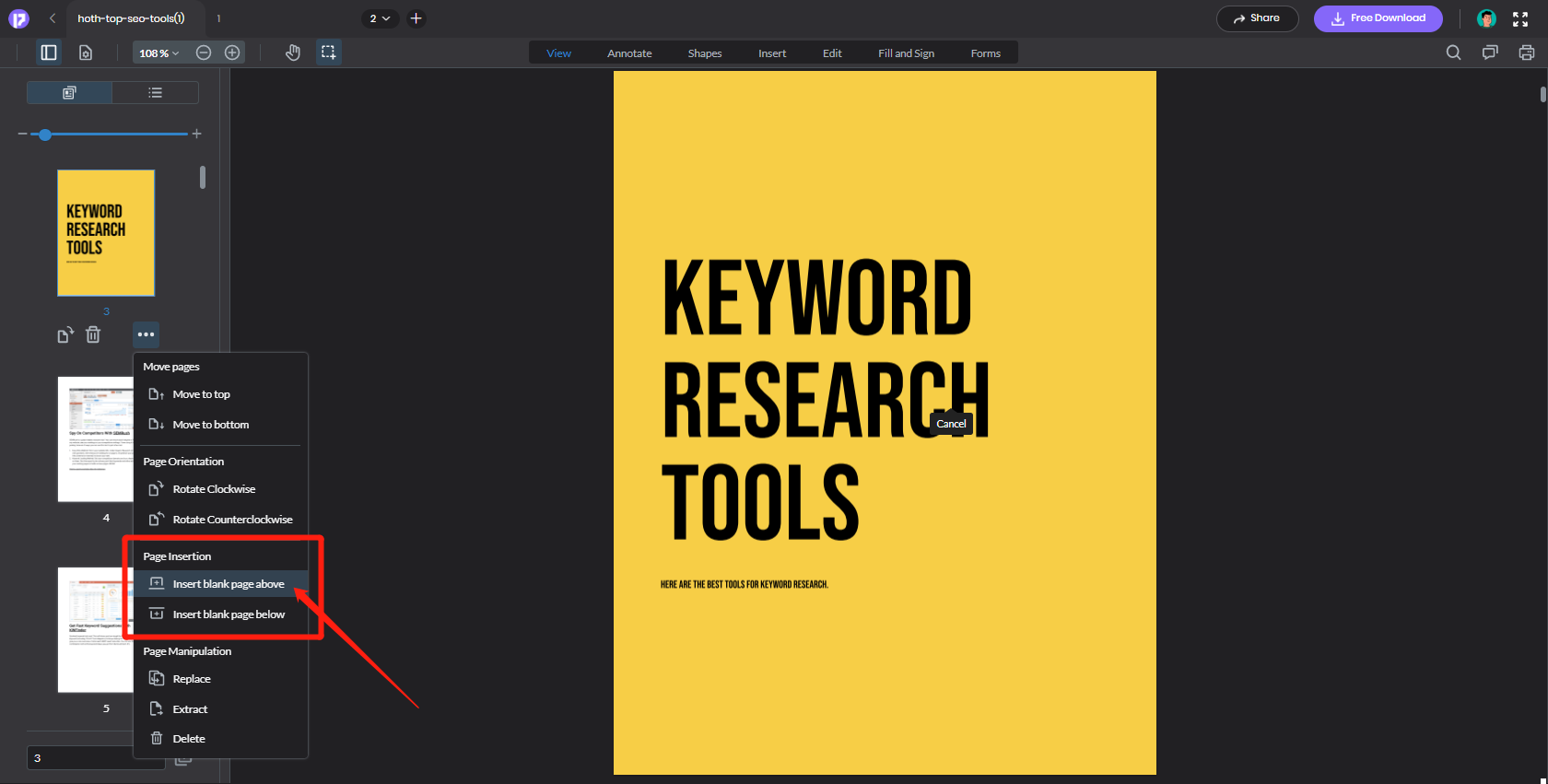 In Conclusion
There are free and full-featured PDF tools like ONEPDF that can offer efficient solutions for PDF editing. ONEPDF not only provides a user-friendly interface but also offers a wide range of functions, including deleting, splitting, and inserting pages, all of which are completely free to use.
With ONEPDF, you can easily collaborate and manage your PDF documents. Therefore, if you are looking for a reliable, easy-to-use, and free PDF tool, ONEPDF is definitely worth trying.