PDF files have several advantages over other document types, including portability and security. Because of these benefits, PDF files are widely used in the business world. Have you ever gotten a PDF file with scrambled pages?
An expert PDF editor is required to overcome this problem and guarantee that your PDF pages remain in the correct sequence. ONEPDF is the best free online PDF editor for getting professional results. This guide will walk you through using ONEPDF to organize PDF documents. Let's get started!
About Different Tools for Organize PDF
Several tools provide various options for working with PDF files, including UPDF, ilovePDF, Adobe Acrobat, and more. PDFs may be readily converted, merged, divided, and compressed using UPDF's user-friendly interface. PDFs may be converted to various formats, edited, signed, and protected using ilovePDF, a cloud-based service.
Furthermore, Adobe Acrobat is widely used as a PDF manager due to its extensive functionality, which includes editing, converting, creating, and collaborating tools. Foxit PhantomPDF, ONEPDF, Nitro Pro, and PDF-XChange Editor are some alternatives to Adobe Acrobat that are well-known for their reasons. But if you are confused about choosing the best tool to organize PDFs. Take a look below!
Which is the Best Free PDF Tool to Organize PDF?
ONEPDF provides a convenient interface for organizing PDF files. It's easy to make the required adjustments to this file format without needing clarification. You may execute the desired function on the file with only a few clicks.
Due to the system's precise controls, you may easily add new text and graphics and modify the current layout. Both beginners and experts can utilize ONEPDF successfully. It trains you to work with PDFs expertly. You may use this tool to create an orderly library to get the most out of PDFs.
ONEPDF is a free PDF editor with various features for handling PDF files on several platforms, including Windows, Mac, iOS, and Android. You may easily upload PDFs from your computer by visiting the site's official webpage. As an added convenience, online storage services such as Dropbox, Box, and OneDrive may be searched for the necessary Document.
If you use ONEPDF, you can boost your productivity without worrying about the safety of your data. Thanks to batch processing, numerous PDFs can be processed in a single operation.
In one convenient location, you can access PDFs' extensive customization options. For this reason, you may use ONEPDF for PDF editing, creation, opening, and conversion at any time, from any online browser.
Why ONEPDF is Better than Other PDF Editors?
Here are several ways in which ONEPDF stands apart from other PDF editors, such as UPDF, and proves its superiority:
Interface for Users:

Compared to UPDF, ONEPDF's user interface is friendlier and more straightforward because of its simplified structure.

Set of Features

: Unlike UPDF, ONEPDF allows you to do more with your PDFs, such as extracting, converting, and compressing them. OCR (optical character recognition) and batch processing are only two of ONEPDF's many sophisticated editing tools.

Price:

While both ONEPDF and UPDF provide free versions, unlike UPDF, the price for ONEPDF is straightforward, always and completely free to use.

Compatibility:

Despite UPDF, which is exclusively available for Windows, ONEPDF is compatible with many platforms.

Help for Customers:

Regarding customer service, ONEPDF is head and shoulders above the competition. Their dedicated support staff is accessible around the clock to assist customers with problems. Conversely, UPDF offers fewer support choices and slower response times.
If you're looking for a PDF editor that can do it all and be easy to use, ONEPDF has the best combination of functionality, price, and support.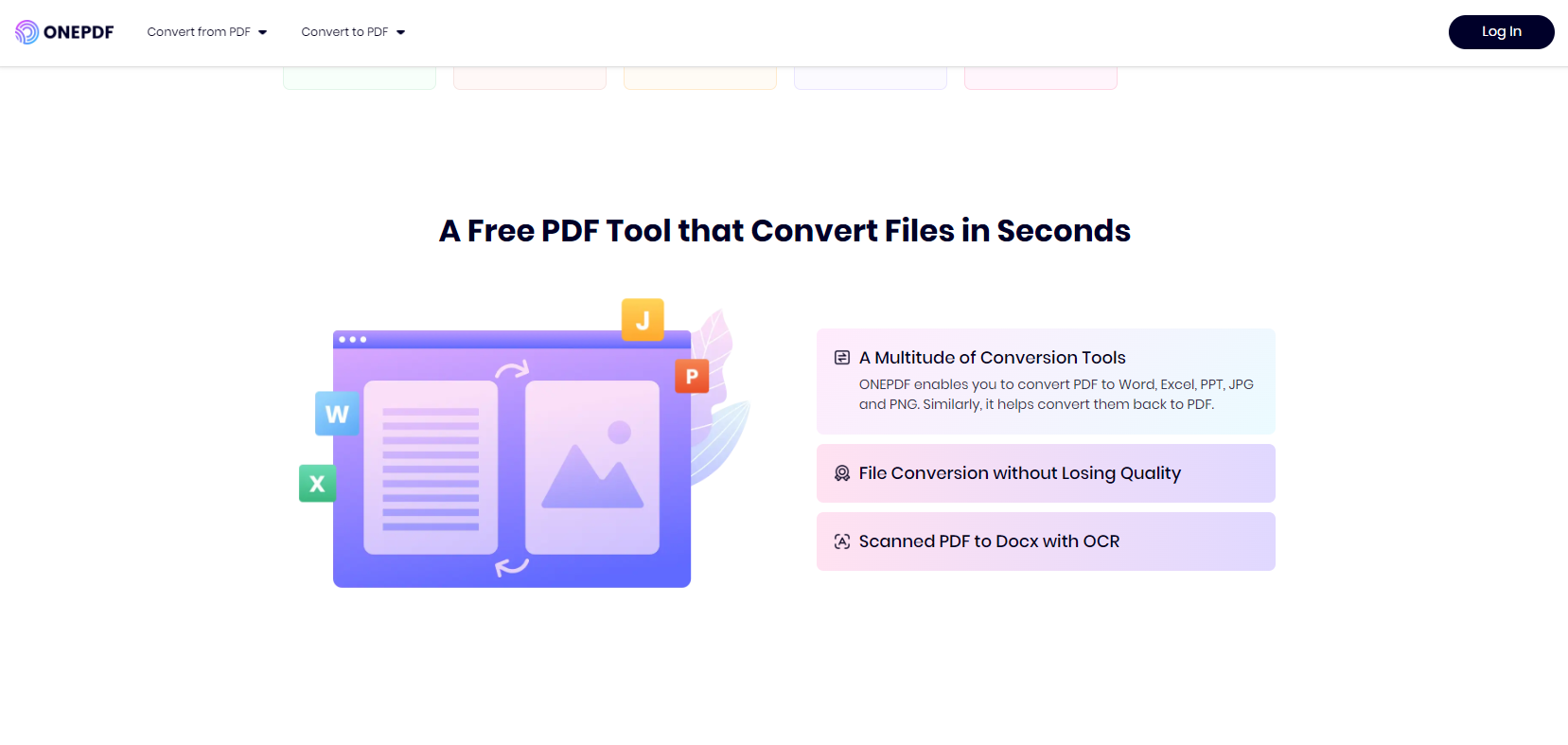 Other PDF Tools in ONEPDF
You can do much more than organize your PDFs using ONEPDF. You may use the program to fix errors and improve the quality of your original file in several different ways. This section introduces a few of the powerful features of the free PDF editor ONEPDF.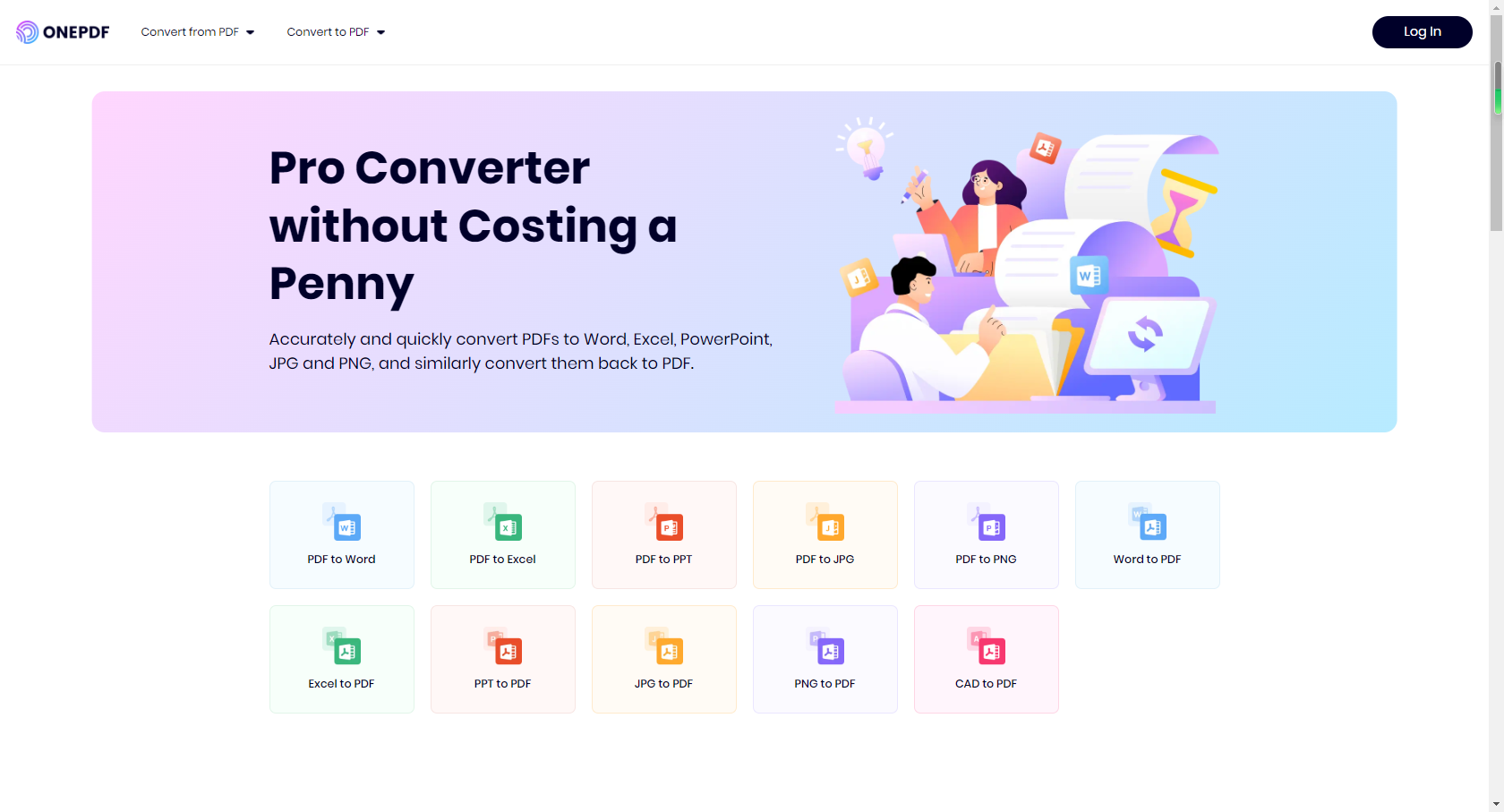 Why is it So Important to Organize PDF Files?
PDFs' ability to save and organize pages is crucial in many situations. With the page-organizing tools, students may make necessary adjustments to their projects. If you have mistakenly placed a blank page, you may get rid of it by selecting the "Delete" option. In addition, you may change the orientation of the PDF pages in your project and crop them to a specific screen resolution. Some features are mention below:
Numerous Conversion Resources
You may use ONEPDF to convert PDF files into editable Word documents, Excel spreadsheets, PowerPoint presentations, JPEGs, or PNGs. The same holds for the reverse conversion to PDF format.
Converting Files Without Sacrificing Quality
It might not be easy to convert PDF to Word. Fortunately, while using ONEPDF to do a conversion, the original quality of the source file is maintained. This guarantees that the new file will maintain the same level of visual quality as the source.
OCR-Scanned PDF Converted to Docx
ONEPDF's optical character recognition (OCR) features make it possible to scan, extract text from, and convert scanned PDFs to editable Microsoft Word documents with pinpoint accuracy.
Also, the PDF page organizer allows you to rearrange pages in a predetermined sequence. Following these steps may quickly produce a high-quality, well-organized project. ONEPDF is the most fantastic PDF editor on the market, so use it to polish your files to perfection. Review the following bullet points to learn more about the benefits of using ONEPDF:
The simplified and attractive design of ONEPDF makes it a good option for those who aren't PDF experts. Its straightforward user interface lets you easily edit, modify, and organize PDFs.
This universal platform program works with any computer or mobile device running any Windows, macOS, iOS, or Android version. In addition, ONEPDF's setup procedure doesn't need a large amount of space.
With flexible payment options, ONEPDF is a free PDF solution. ONEPDF's premium features are available to you through various subscription plans.
Extraordinary Capabilities
The PDF annotation, organizing, editing, conversion, and protection options offered by this program are among the most powerful.
Conclusion
You can now effectively categorize PDFs using the knowledge you gained from this article. ONEPDF is a straightforward tool that facilitates easy management and modification of PDF files. This application may be processed without any complications. There is no need to spend time navigating the UI in search of the various controls since they are all clearly labeled. Join ONEPDF and easily manage all your PDFs.