Optical Character Recognition is one of the most useful tools when it comes to scanning documents. So it really matters when it comes to choosing the right OCR tool. Should you opt for one that's free? Or is there a paid version that's so good that it's worth the fee?
Here are our top 10 best OCR tools and software to try out.
The Best Top 5 Paid OCR Tools
Adobe Acrobat has long been considered one of the best OCR and PDF tools for years and for good reason. As advanced as Adobe Acrobat is, it's also very easy to use, making it a great choice for both professionals and beginners.
One of Acrobat's most useful functions is its patented Document Cloud feature, which automatically integrates files across different computers and devices. This makes it very easy to continue where you left off, even when in a different location.
The Pro DC version of Adobe Acrobat is undeniably loaded to the brim with advanced features, including OCR advanced functions like being able to leave or edit comments and feedback. This will require either a monthly or an annual subscription.
Though Abbyy FineReader is one of the more expensive PDF and OCR software tools out there, that's because they tend to target larger companies and businesses with multiple employees. It can be expensive for one person, but the packages that are offered for over a dozen people can be very enticing if you have the manpower.
Abbyy FineReader offers some excellent OCR tools that make scanning large piles of papers and documents smooth and easy. It also offers great conversion methods so you can seamlessly move from PDF to Word doc, and back again.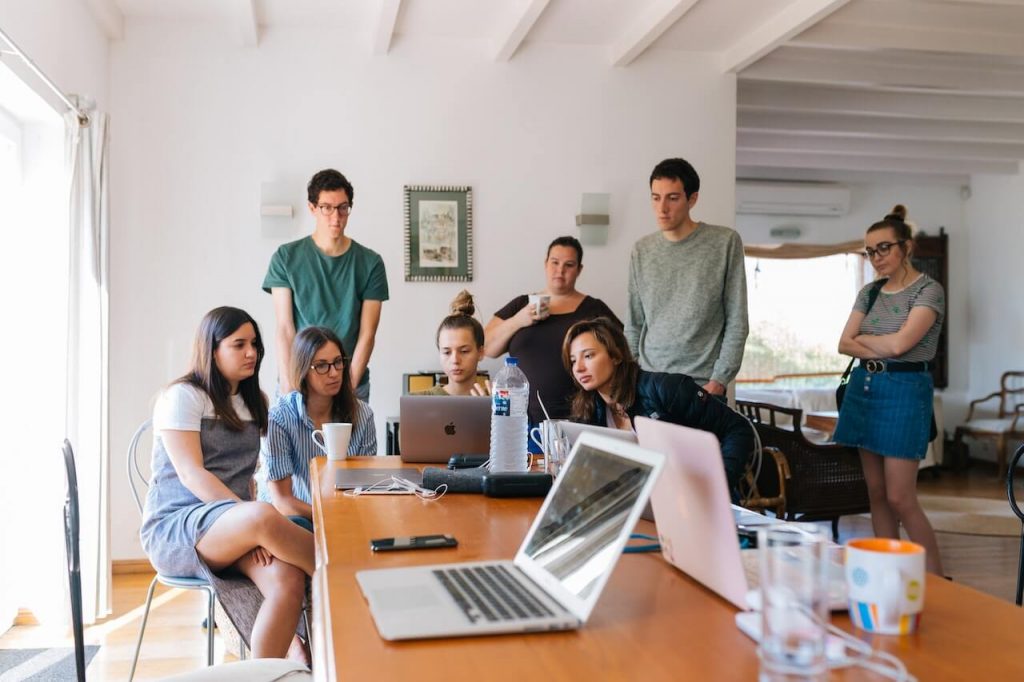 What makes OmniPage Ultimate so well revered by people is its outstanding accuracy in OCR. The most difficult handwriting and the most complex vocabulary have proven to be no problem for this OCR software.
OmniPage's best feature is its custom workflow function, giving you the power to set specific settings for file conversion and delivery. This makes it extremely fast to separate different piles of documents for OCR conversion based on their content and the intended recipient.
It's definitely an expensive OCR tool so it's best used with large or small businesses, but the amount of time and money it can help you save is incalculable.
Most OCR tools are aimed at more general purposes, but Rossum occupies an interesting niche domain by focusing on reading, scanning, and converting invoices particularly. This can really come in handy for businesses that deal with a lot of contracts that are usually written on paper.
While its AI won't work well on non-invoice formats, it's still highly useful for digitizing any kind of invoice as quickly as possible. It's not recommended for other formats or templates, but anyone who works with a lot of paper invoices will find Rossum an excellent addition.
Foxit is an interesting PDF editor and OCR tool as it comes with both a free and a paid version. The Standard package, fortunately, contains OCR for free, making this a great option for anyone who wants to test-drive this editor before taking the full plunge.
Many of Foxit's best features are available for free, but some are locked behind the Enterprise paywall, such as access to OneDrive. The UI of Foxit is very intuitive and is quite similar to many Microsoft Windows programs such as Word. This makes it a great choice for Windows users especially.
The Best Top 5 Free OCR Tools
While the prior five OCR tools are all great in their own way, not everyone wants to use their credit card just to gain access to some simple OCR functionality. If this describes you, here are the best free OCR programs you can start using right now.
If you need something that's quick and easy to use, has no hassle, and offers excellent file conversion in any direction, ONEPDF is the best choice. This is a free OCR tool that has great speed and excellent accuracy. Even if you've never used OCR before, ONEPDF can read your scans and digitally transcribe them within seconds. Beginners will have no problem figuring out how to use it since it's very self-explanatory.
ONEPDF is also fantastic when it comes to turning PDFs, Word Docs, JPGs, and PowerPoint presentations into any other format you want. All of this can be done with the OCR tool. As far as free OCR tools go, ONEPDF is the best all-in-one software available that will grant you access to every single one of its features.
2) Image Scan OCR
Image Scan OCR is a free Windows app that you can download from the Microsoft Store. While it is easy to use, it doesn't offer the best OCR accuracy when it comes to handwriting. If you only need to use this tool to extract text from images such as PDFs or JPGs, this is a great choice. However, anyone who wants OCR for handwritten paper document scans will probably be unsatisfied with the results produced by this app.
One of the more well-known examples, FreeOCR has been around since 2015 and has been a satisfying example of a free and very easy-to-use OCR tool for many people. This was probably the first OCR tool many people used back in the day.
The coolest feature of FreeOCR is that it can easily send and extract any OCR text straight into Microsoft Word.
Unfortunately, FreeOCR has not been updated in years and is a potentially abandoned project. While it still works fine now, even on modern Windows computers, it's only a matter of time before it becomes obsolete.
Soda PDF recently came out with an updated version that now includes OCR functionality. Not only does it work with both Mac and Windows, but it also includes an e-signature feature so you can create online signatures for various documents.
Soda PDF also has the ability to view, edit and annotate PDFs, making this a good choice for viewing these files on your computer whenever you want.
The user interface of Soda PDF is very easy to use and mimics many popular Microsoft interfaces. The OCR function has its own tab at the top of the menu, making it always very accessible and within reach. Scanning and recognizing images or documents is fast and efficient.
If you plan on doing a lot of your OCR work through uploaded pictures of documents or text, Workbench will be a great choice. As a free online tool, Workbench can easily have files and images copied and pasted into its program. You can also easily connect Workbench with popular cloud box services such as Dropbox and Google Drive.
Workbench is very beginner-friendly thanks to its colorful yet minimalist UI and menu scheme. The only real downside is that Workbench does not allow you to edit any extracted text, so make sure the documents and text you plan to upload are already in their final state.