Picture a scenario where your remote team can work together without any file format snags. Seems too perfect to be true? Read on to explore how ONEPDF makes this vision come true!
Do you know that by the end of 2026, studies show that around 75% of workers will participate in remote work for at least a week per month? The remote work trend is accelerating at a remarkable pace, making the need for tools that support smooth collaboration more crucial than ever.
Remote work environments pose a distinctive array of challenges for professionals, which include navigating communication hurdles and upholding productivity levels. With diverse teams utilizing various devices and software, ensuring seamless collaboration becomes essential. Statistics reveal that 37% of remote workers struggle with communication and collaboration challenges.
One significant factor contributing to this problem is cross-platform compatibility, as teams need to work with multiple file formats simultaneously. Keeping our versatile product in mind, it's clear that a comprehensive file conversion solution like ONEPDF can help address these challenges, making it easier for remote workers to collaborate efficiently and overcome the hurdles they encounter in their day-to-day tasks.
Learn how ONEPDF guarantees cross-platform compatibility and empowers you to work confidently from any location.
ONEPDF: The Premier File Conversion Solution for Remote Work
Unleashing the Power of ONEPDF
ONEPDF stands out in the remote work landscape by offering a wide range of file conversion options. It allows users to convert PDFs to Word, Excel, PowerPoint, JPG, and PNG formats and vice versa. This powerful tool helps you manage documents effectively and saves time, making it an indispensable asset for remote workers.
Why Remote Workers Love ONEPDF?
Time-saving:

No more searching for different software to convert your files, as ONEPDF covers all your file conversion needs.

Enhanced document management:

Centralizing your file conversions with ONEPDF ensures that you maintain organization and never lose track of your documents.

Simplified collaboration:

Sharing and collaborating on files becomes seamless when everyone on the team uses the same versatile tool.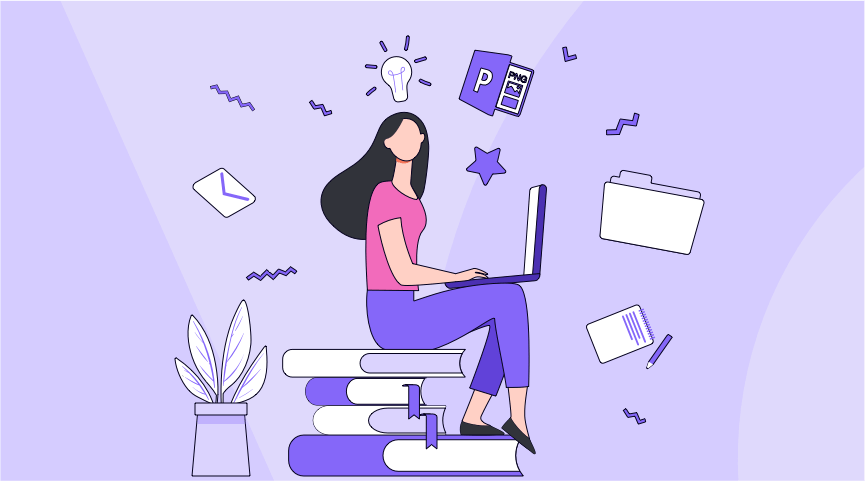 The Hurdles Remote Teams Face
Inconsistent file formats:

Team members using different software may face compatibility issues, leading to wasted time and frustration.

Software compatibility problems:

Some programs may not work well on different operating systems, hindering productivity and collaboration.
The Impact of Compatibility Issues on Remote Work
Dips in productivity:

Time spent resolving compatibility issues takes away from focusing on essential tasks.

Communication roadblocks:

Incompatible file formats can lead to misunderstandings and miscommunication among team members.

Potential data loss or corruption:

Relying on subpar tools for file conversion can result in data loss or file corruption, jeopardizing your work.
ONEPDF to the Rescue: Tackling Cross-Platform Compatibility Challenges
Creating a Consistent File Format for Seamless Sharing and Collaboration
By using ONEPDF, you can ensure that all documents are in a consistent format, making sharing and collaboration a walk in the park. This universal access to documents eliminates the need for multiple software programs, reducing compatibility issues and enhancing teamwork.
Effortless File Conversion for All Your Needs
ONEPDF offers a user-friendly interface that makes the file conversion process a breeze. The tool delivers high-quality conversions while retaining the original formatting, so your team can focus on what truly matters.
Extensive Compatibility with Major Operating Systems and Devices
ONEPDF is compatible with Windows, macOS, Linux, iOS, and Android devices, allowing your team to work seamlessly across platforms. Its cloud-based services provide easy access and storage, making it a must-have tool for remote teams.
Unlock the Full Potential of ONEPDF in Remote Work
Best Practices for File Conversions
To make the most of ONEPDF, ensure that you follow best practices for file conversions. This includes using high-quality source files, understanding the limitations of different file formats, and double-checking the converted files to ensure accuracy and formatting integrity.
Seamlessly Integrating ONEPDF into Your Remote Work Routine
Incorporate ONEPDF into your daily remote work routine by making it your go-to tool for all file conversions. Set it up on your devices and integrate it with your preferred cloud storage for seamless access and organization.
Promoting Successful Collaboration for Remote Teams with ONEPDF
Implement a uniform file format for all team members, minimizing potential compatibility issues.
Motivate team members to utilize ONEPDF for file conversions before sharing, guaranteeing that everyone can access and modify documents as required.
Educate your team about ONEPDF's functionalities and best practices, ensuring everyone thoroughly understands the tool's potential.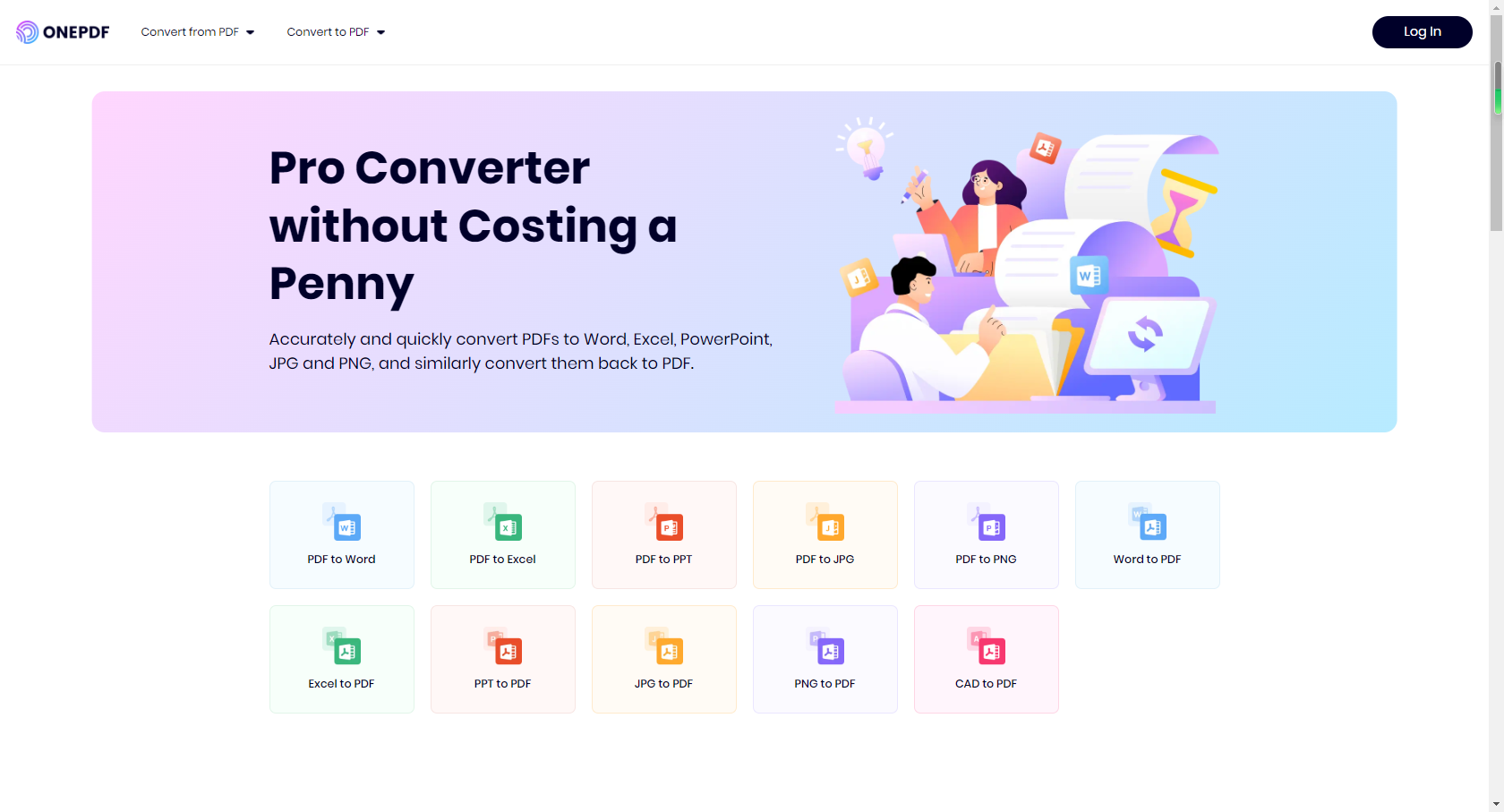 Effortless File Conversion with ONEPDF
ONEPDF is a versatile and powerful file converter designed to cater to the needs of remote teams, offering seamless conversion between PDFs and various formats such as Word, Excel, PowerPoint, JPG, and PNG. Follow these straightforward steps to make the most of ONEPDF's efficient conversion process:
Choose the output format:

Select the desired output format from the available options – Word, Excel, PowerPoint, JPG, or PNG.

Upload the file:

Drag and drop your file or select it from your computer, cloud storage, or external device.

Customize settings:

Configure any specific settings or preferences, such as image quality, before starting the conversion.

Initiate conversion:

Click the "Convert" button to begin the process. ONEPDF uses advanced algorithms to ensure accurate and rapid conversion.

Download or share:

Once the conversion is complete, the file will be downloaded to your device.
With ONEPDF's user-friendly interface and lightning-fast conversion capabilities, remote teams can effortlessly collaborate on various file formats, enhancing productivity and streamlining workflows.
Conclusion
Embrace the future of remote work powered by ONEPDF as remote work continues to gain momentum, addressing cross-platform compatibility has become a top priority for professionals worldwide. ONEPDF delivers the perfect solution to this issue by facilitating effortless file conversion and empowering your team to work together efficiently, no matter the devices or software they use.
Are you ready to revolutionize your remote work journey? Give ONEPDF a try and witness the difference it can make in your team's cooperation and productivity.
Share your experiences with ONEPDF in the comments below, and let us know how it's transformed your remote work routine. And if you haven't tried ONEPDF yet, take the first step towards streamlined remote work by clicking the link below to start your free trial today.